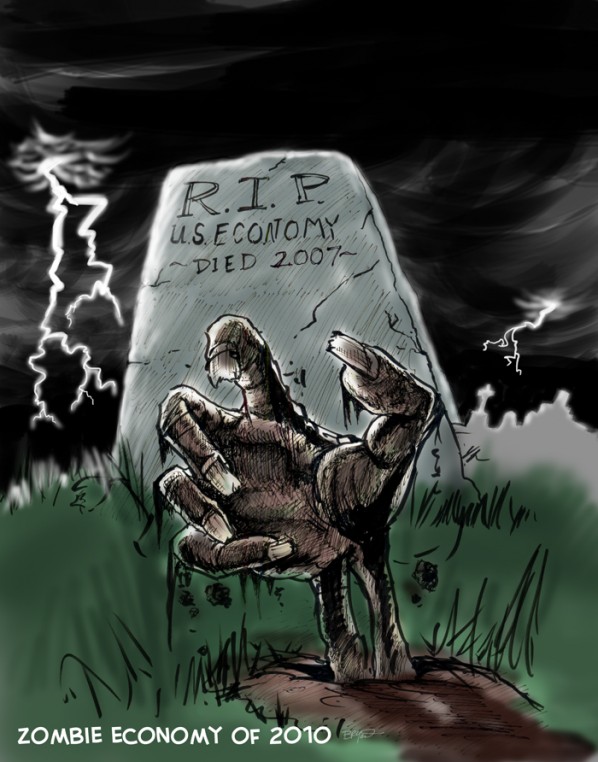 Zombie Economy of 2010
Could it be true? Could the U.S. Economy really be bouncing back? Is a resurrection imminent?  Reports are coming in from all sources stating that the U.S.,instead of chronically losing jobs every month, has CREATED 162,000 jobs in March. Does this represent a turning of the corner for the economy? This is the biggest increase in 3 years.
President Obama said, "encouraging day" because of a positive jobs report, though hard work remains to climb out of "the worst period of economic turmoil since the Great Depression."
But the big picture says we've lost 8 Million jobs over the last 2 years. Staggering. 162,000 is barely a drop in the bucket…but a drop to a man dying of thirst.
More Cartoons Like This:
A zombie hand is seen clawing its way up and out of the grave. The grave's headstone reads "R.I.P. U.S. Economy..."
Inspiration:

Inspired by the increase in job creation, the U.S. Economy, and zombies!!
Media:

Pen and marker on paper