Obama's Plan to Rebuild U.S. Economy
Obama sits on a plank which he seems to be sawing in half.
Optimistically he exclaims:
"We can rebuild the economy…if we just make the RIGHT CUTS!"
A little cartoon pair of birds nearby comment on the Presidential actions.
And the Obama Economy Cartoon in Gray for Newsprint: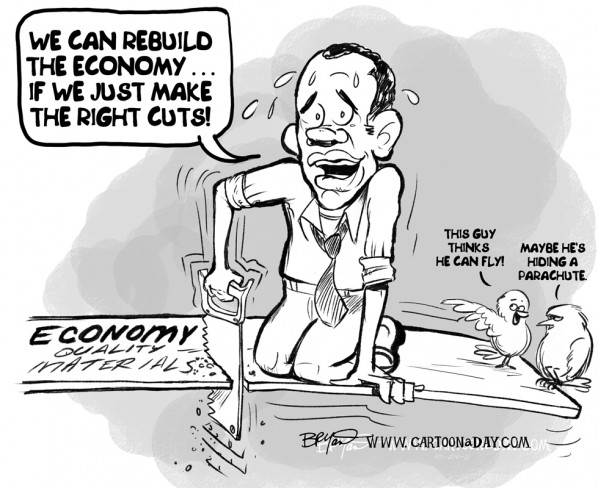 More Cartoons Like This:
Cartoon Obama seems to be out on a limb. A plank the President sits upon is in jeopardy of being sawn in twain.