President Obama Promises Economy will stay afloat – Cartoon
President Obama: " Don't worry…everything will be fine. I promise!"
It will take more than a positive attitude and strong moral fiber for American families to stay afloat in the crash-landed and sinking economy.We're drowning in debt with no clear way out of it.
Obama Economy Cartoon Color: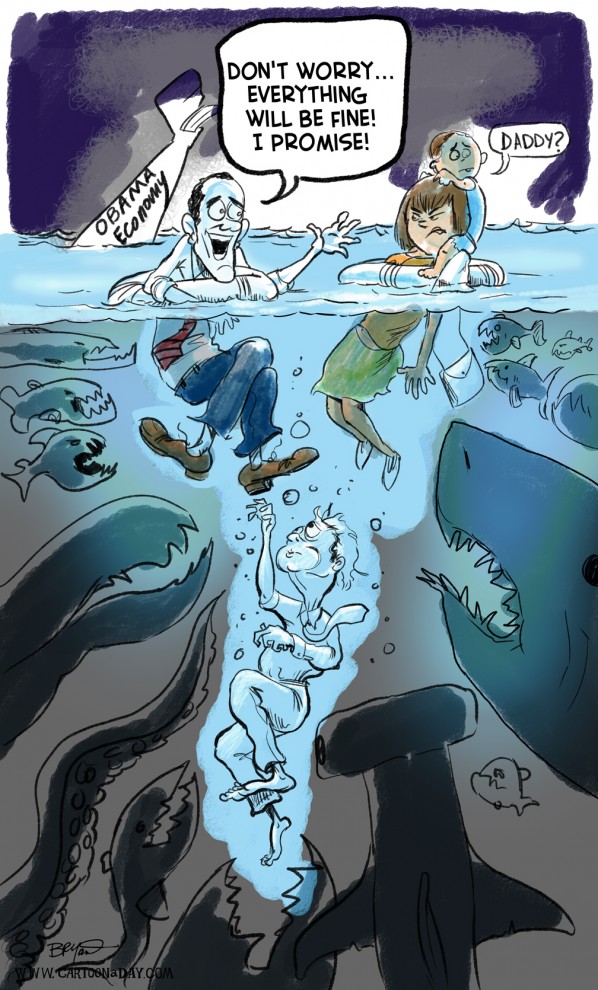 More Cartoons Like This:
Our economy has crash-landed in the open sea. Obama assures the survisors we can stay afloat in the disaster.