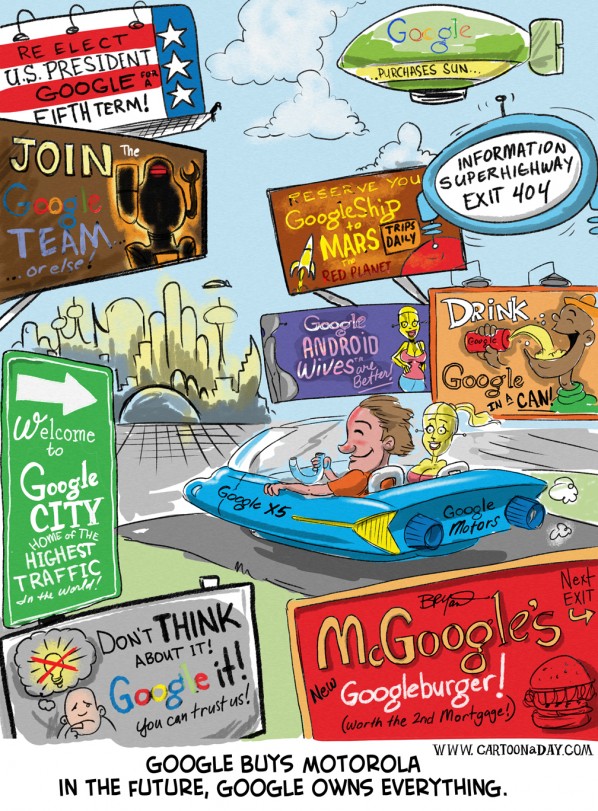 Today Google Buys Motorola- Tomorrow the World
Google announced today they've purchased Motorola's Mobility division for a whopping $12.5 Billion. It seems Google desires more control over the device that powers their Android Operating system. What will this mean for the future? Well it means Apple's iphone sales may be in trouble, and it may also mean Google is well on their way to owning everything. If information is the most valuable resource we have, Google already owns everything. Nice job, guys!
More Cartoons Like This:
Funny daily cartoon featuring Googles buyout of Motorola's Mobile division for $12.5 billion dollars. Google will continue to own more and more.