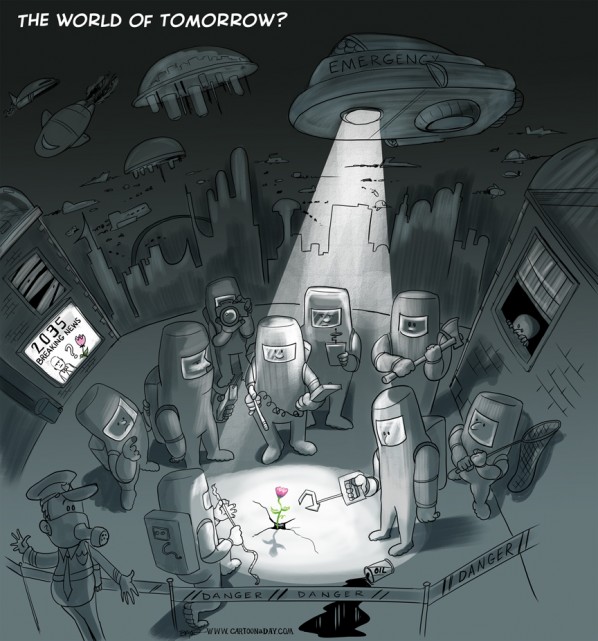 World of Tomorrow Environment Cartoon Flower
I've always been fascinated with Futurism. Today's cartoon, although a bit cryptic, is a snapshot into the tale of a possible tomorrow. In this possible future, the cities continue to grow while the environment continues to die. Hazmat clad researchers gather around what could be the last remaining flower.
More Cartoons Like This:
A prophetic illustration of the City World of Tomorrow. In the future, flowers are extremely rare.