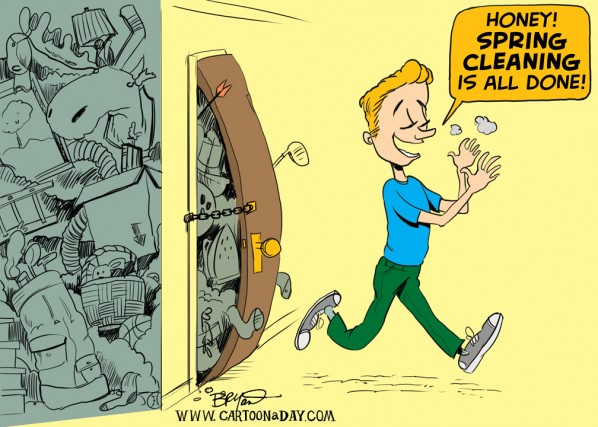 Cartoon Spring Cleaning Day
"HONEY! Spring Cleaning is All done!"
Is this how YOU handle Spring Cleaning? This lazy homeowner has stuffed his cleaning into a closet. I'd hate to be the next person to open it!
Spring Cleaning Cartoon -Lineart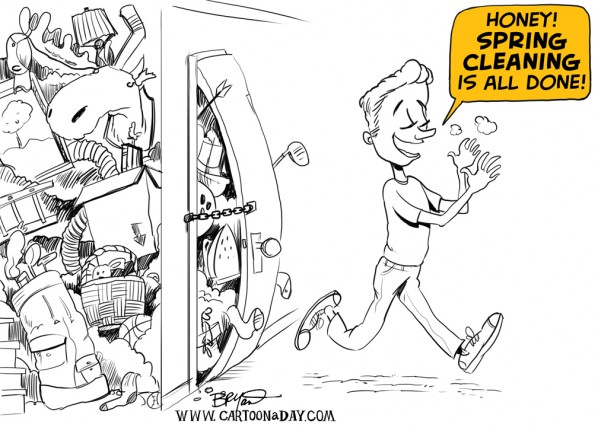 Spring Cleaning Cartoon – Sketch
More Cartoons Like This:
Inspiration:

A funny daily cartoon about time for Spring Cleaning. A man has stuffed his cleaning in a bursting closet.