Sweet Dreams of Winning Lottery
Sweet Dreams! This guy is obviously dreaming of his winning numbers because everyone has gone lottery crazy. His cat sleeps snugly on his head, dreaming of fish.
And below, is the Dreaming of Lottery "Sweet Dreams" original sketch from which I illustrated the final in chalk.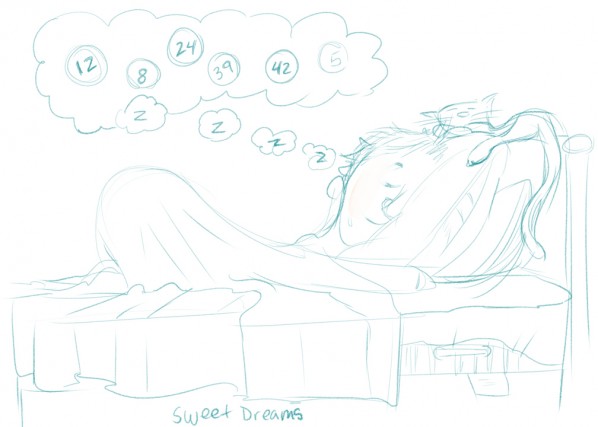 More Cartoons Like This:
Inspiration:

A man sleeps soundly, dreaming of winning the lottery. On his head, his cat dreams of fish.