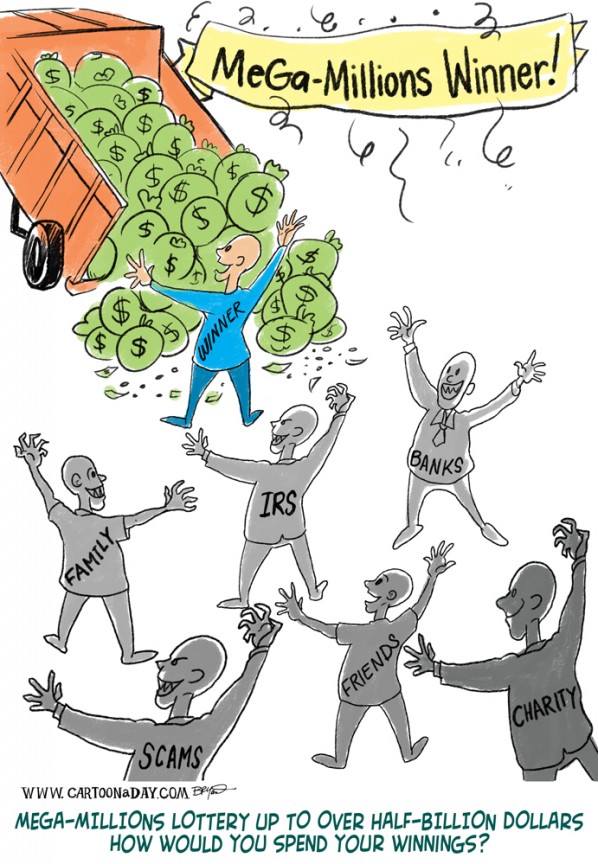 Mega-millions Jackpot Over Half A Billion
Friday, the Multi-state MEGA MILLIONS lottery topped over a record-breaking $640 Million Dollars. That's a lottery more than Half-a-Billion dollars. How would YOU spend the jackpot? Everyone you know, and even some you don't, would have their hands in your pocket.
More Cartoons Like This:
A cartoon winner of the multi-state Mega Millions lottery is showered with money. Behind him stands all those who benefit from his winnings.