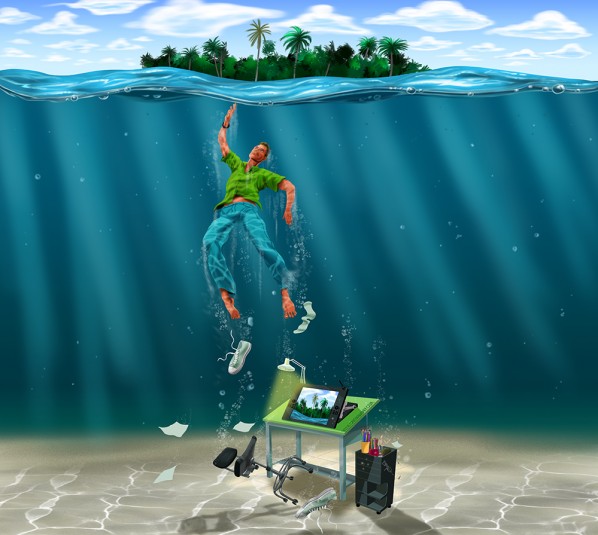 Dreaming of a Tropical Vacation Painting
Do you ever daydream about just jumping up from your office cubicle and jumping into a tropical paradise?  In this painting, I'm dreaming I can simply let go, and swim to the island paradise above. The sketch idea I created for today's cartoon was inspiring, but I don't think I've quite pulled this image off yet. I'd call this maybe 80% done. It needs some fish. coral, and maybe plant life.
Below are some closeups. You'll see on the drafting table (art table) my Wacom Cintiq Hd monitor and other art tools. I'
ll let you know if I come back to work more on this and post it here.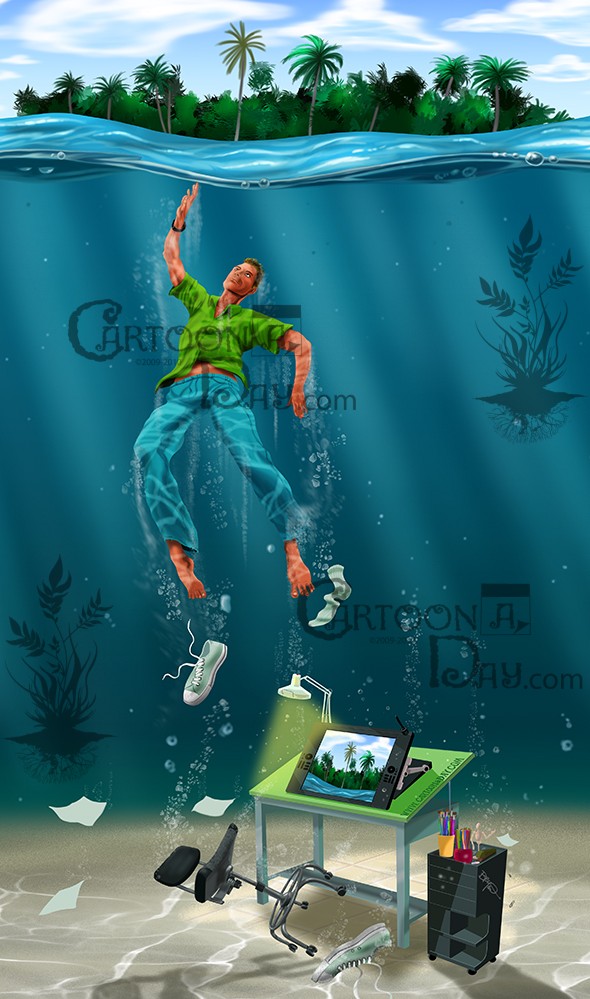 More Cartoons Like This: