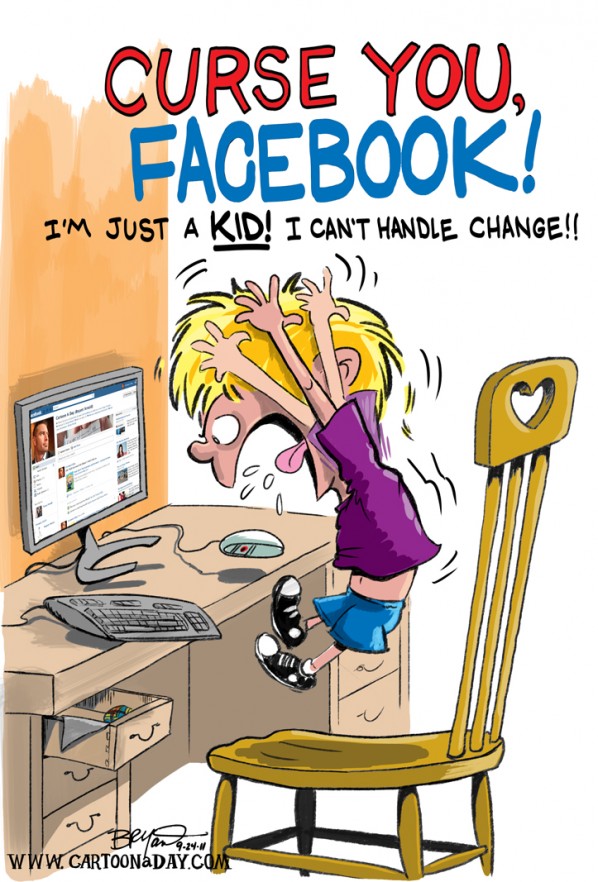 Facebook Changes Format – Cartoon
"CURSE YOU FACEBOOK! I'm just a KID! I can't handle Change!"
You know it, you love it, then you hate it…Facebook made more changes and overhauled it's look and functionality for 800 Million users. Some are in love with the new Facebook look, while others….
Read the whole USA Today story about Facebook here.
More Cartoons Like This:
CUte cartoon about a boy adverse to changes on Facebook's new format. Some are resistant to change.