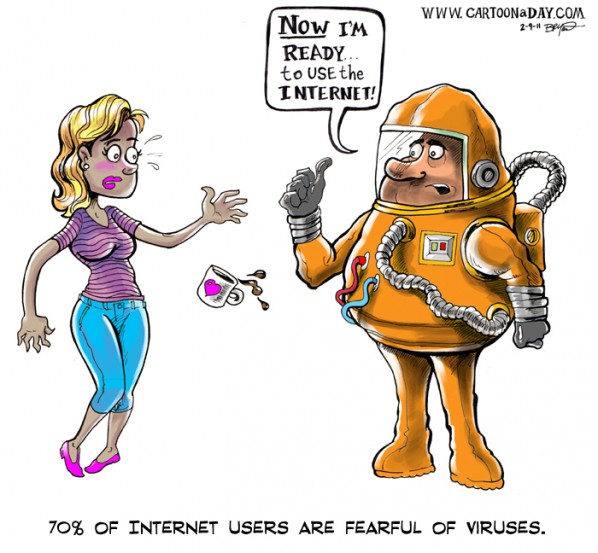 Facebook Users Fret Over Threats of Viruses and Theft
Reports indicate more than 70% of Facebook users are fearful of internet viruses and identity theft. Most people do not really understand who has access and how much access. It's alot like being able to drive a car, but not knowing how internal combustion works. We just have to trust in spam and identity blockers, and pray our anti-virus programs do what they're supposed to.
More Cartoons Like This:
A funny cartoon about internet security and fears of viruses. A Man wearing a contamination suit is ready to surf the net.