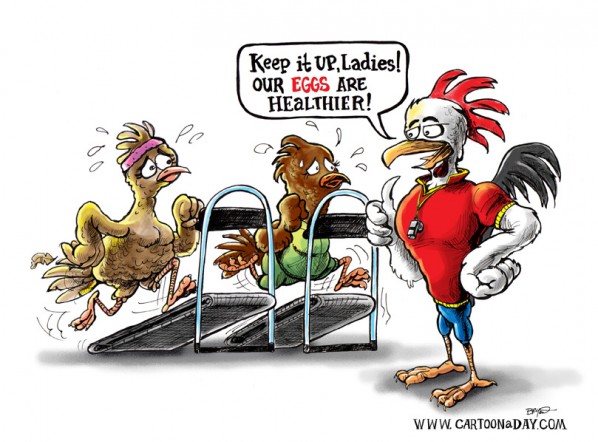 USDA Reports Eggs today Have Less Cholesterol than Ten Years Ago
Despite all the flack eggs get for high cholesterol, the USDA released results of studies that tell a new and improved story. Ten years ago, a Large Egg contained an average of 215 Milligrams of cholesterol. Eggs today are testing 'healthier' with only 185 milligrams. Researchers say the drop in cholesterol can be due to a change in the hens' diets, breeding factors, or 'other factors'. I think it's because the hens may be on the treadmill.
More Cartoons Like This:
Inspiration:

A funny cartoon of hens and a rooster on treadmills. The hens appear to be working out to get healthier eggs.