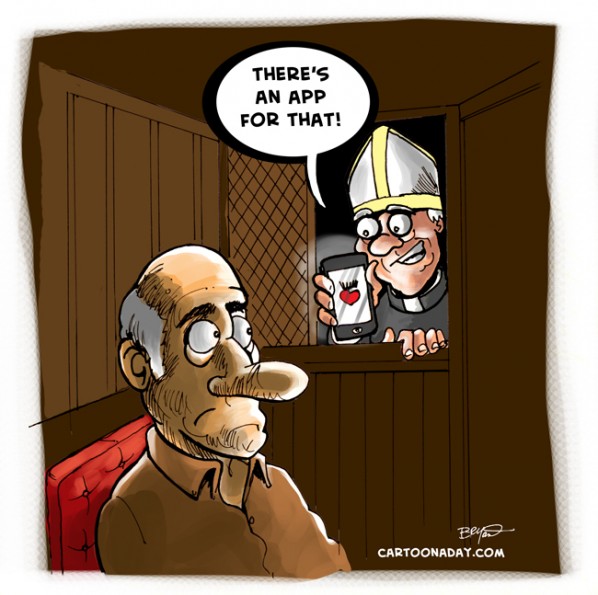 Catholic Confession App for That
The U.S. Catholic Church has blessed a mobile device App for Confession. This new phone app is aimed at helping Catholics with confession. The APP is $1.99 and it guides Catholics through the sacrament.  Reportedly, it provides a personalized examination of conscience for individual users. I'm NOT making this up.
More Cartoons Like This:
A funny cartoon of a man in a Catholic confessional. The Catholic Priest cartoon character says there's an APP for that.