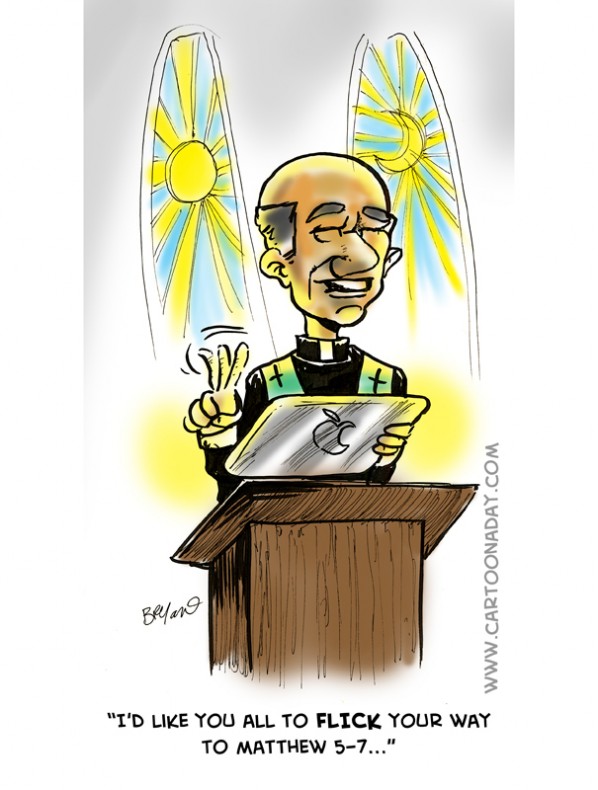 iPad Preacher
Ok get this…a Catholic Priest has developed an iPad App for reading the bible and sermons, so he can stand at the pulpit and deliver the word from a digital device. Proves Catholics are, once again, appealing to the youth market.
Read the whole story here: http://www.switched.com/2010/06/21/italian-priest-develops-ipad-mass-app-for-catholic-services/
More Cartoons Like This:
A Catholic Priest stands at pulpit holding an iPad from Apple. he asks everyone to FLICK to the Sermon on the Mount.
Inspiration:

Recent events regarding Catholics and ipads.