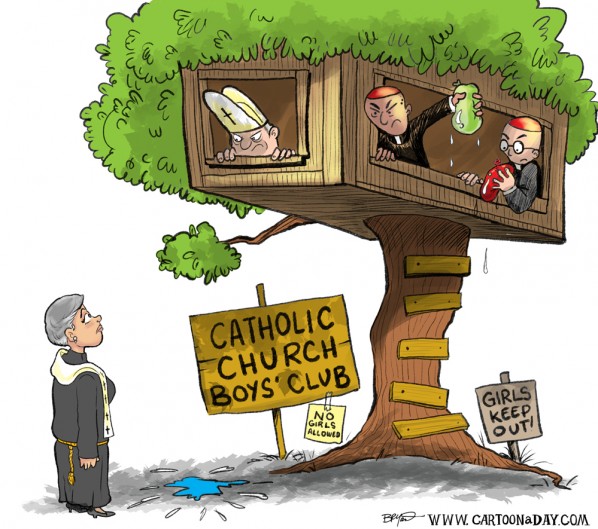 Female Catholic Piests
A growing trend in of women standing up to the Boys' club of the Catholic church hits the news again today as a 70-year-old woman, Rosemary Smead,  joins the other 150 past women who've become ordained as a Catholic Priest. This practice goes outside the church doctrine and women are still banned from becoming priests.
More Cartoons Like This:
An editorial cartoon featuring a female priest attempting to break into the Catholic Church Boys' Club Treehouse.