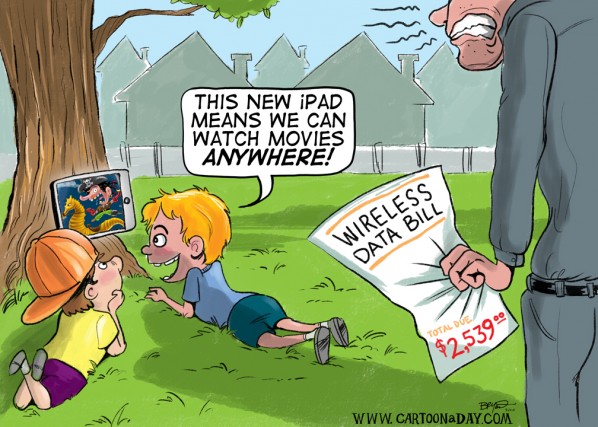 New iPad Burns Through Data Plans
Apple has released it's new iPad, selling a record 3 million units in 24 hours. The new 4G wireless feature means you can be connected anywhere, even where WiFi isn't available, but beware. Users who've purchased the basic 2Gig per month plan report using it up in a single day.  The iPad will notify you onscreen when you hit your data limit, and let you buy more with a simple click. With pay-with-a-click options, it may be a good idea to keep the purchasing power out of your kids' hands.
More Cartoons Like This:
Cartoon kids watch a streaming movie outside on a new iPad. Dad looms nearby with a giant wireless bill.