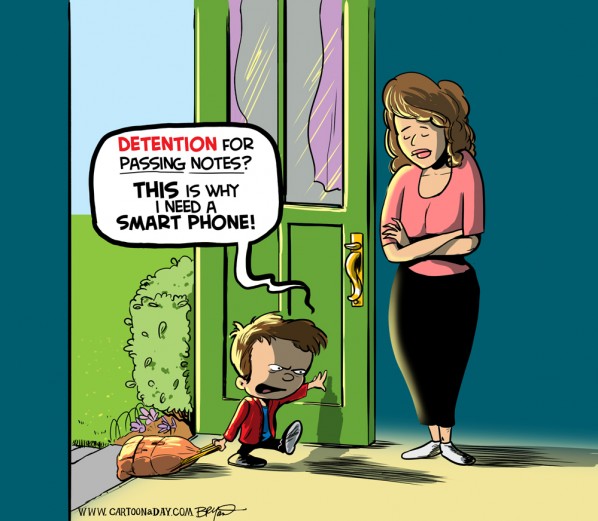 Back to School Phone Cartoon
"DETENTION for Passing Notes? THIS is why I need a SMART PHONE!"
It's back to school time and I'm sitting around imagining what kids these days have to endure while at school in the digital age. Do teachers have class rules against the use of smart phones and ipads? Some schools promote digital devices to the point of even providing them. But how to limit chatting and texting? It's not as simple as passing paper notes to a would-be girlfriend with " Yes or No – Circle one" on them.
And for those of my art friends who like taking a peek behind the curtain, below is a Back to School phone cartoon rough draft. Sketches where the idea originated. Enjoy.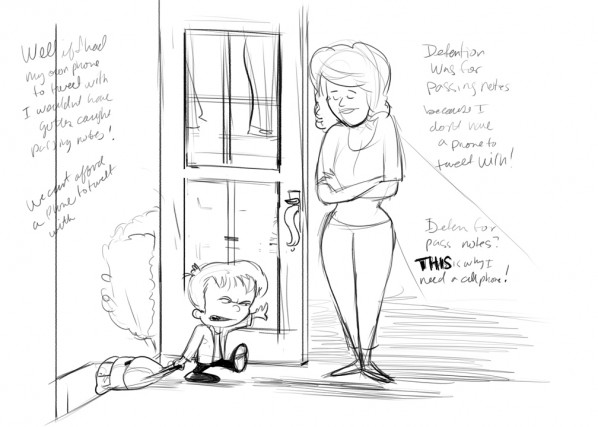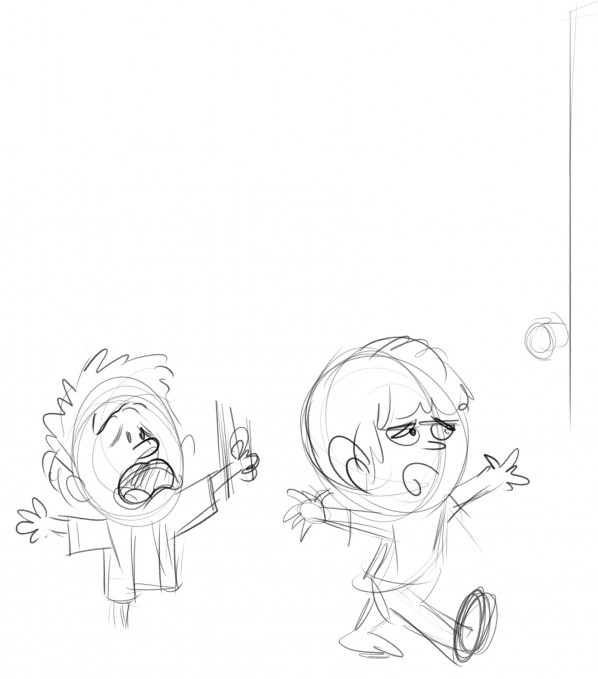 More Cartoons Like This:
Back to school time as a boy returns home late from school detention. He gripes about not having a smart phone yet.