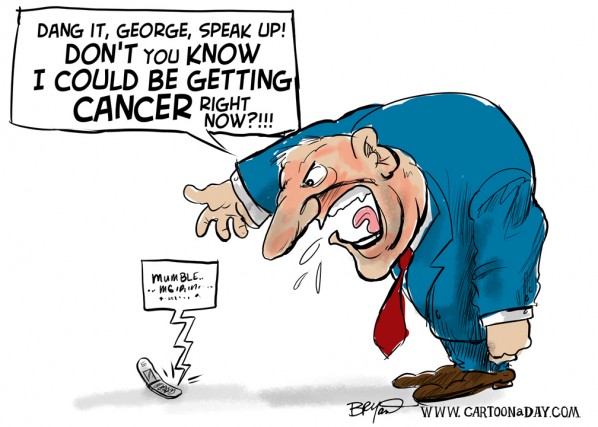 Cell Phones Cancer Risk Again Says WHO
WHO Says cell phones cause cancer? WHO Does. The "World Health Organization" is releasing a new statement that cell phones, once thought a carcinogen but then cleared, are now cancerous again. Now WHO says risk of cancer might be a higher concern….so stop jamming the cell phone (mobile device) into your ear. Keep your cell phone at least 1/2 inch from your head , get an earpiece, or use an old-fashioned land-line,…if you can find one.
Personally, I'm sticking to my 2 cups and a string phone.
More Cartoons Like This:
Inspiration:

A cartoon man in a business suit is yelling at his cell phone on the ground. He fears getting brain cancer.