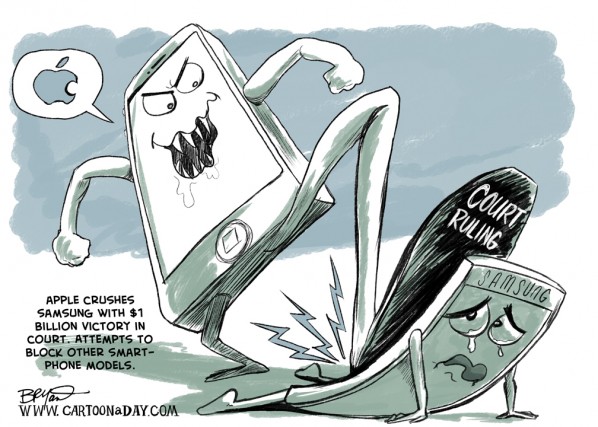 Apple $1Billion Court Victory Over Samsung Smart Phones
"Apple Crushes Samsung with $1 Billion victory in court. Apple attempts to block other Smartphone Models."
Apparently Apple has had its day in court and won. $1.4 Billion was awarded to Apple over Samsung for copyright violation. Now that Apple succeeded with a legal precedent, it's going after any smartphone line that could be construed as infringing on touch – app technology.
More Cartoons Like This:
Apple is victorious in court over Samsung. Apple iphone is crushing all other smartphones.