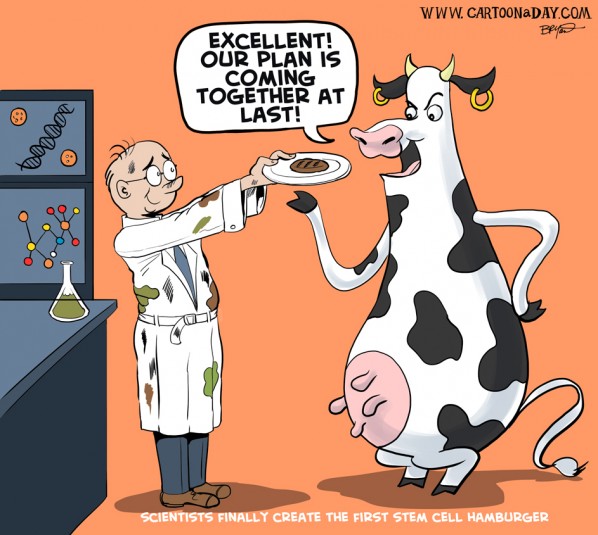 Stem Cell Hamburger Created
Scientists have finally found a way to create stem cell beef, without creating the entire animal. A single hamburger patty was the result of years of work and millions of dollars. But this promising new advancement will certainly raise a few eyebrows, and possibly change the world.
"Excellent! Our plan is coming together at last!"
More Cartoons Like This:
Scientists create a hamburger from stem cells.