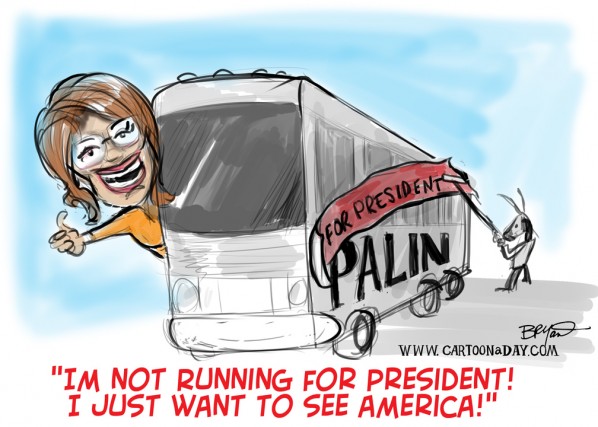 Sarah Palin is Not Running for President-Not
Apparently, Sarah Paling is NOT on the campaign trail, on a tour bus…with her family…touring the Eastern U.S. for publicity shots.. . apparently. In an interview outside one of the rest stops, the children are clearly already fed up with the attention. Palin insists this isn't some kind of campaign ploy.
More Cartoons Like This:
Inspiration:

Daily cartoon featuring Sarah Palin popping her head out of a tour bus. Palin says no while Republicans say yes.