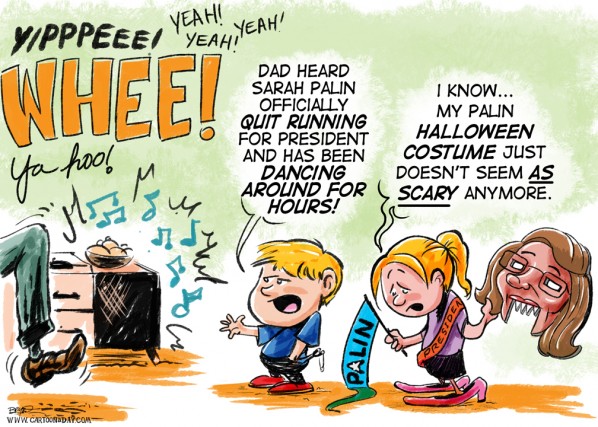 Sarah Palin Presidency and Halloween Costume 2011
"Dad heard Sarah Palin officially quit RUNNING for PRESIDENT and has been DANCING AROUND for HOURS!"
"I know…my PALIN HALLOWEEN Costume just doesn't seem AS SCARY anymore.
Today's Cartoon A Day features Sarah Palin's step-down from the campaign trail, and what kids will dress up this year for Halloween.  Palin for President and Halloween are both potentially scary subjects.
More Cartoons Like This:
Kids decide what to wear as a Halloween Costume. Dad nearby dances to the sound of good news. Happy Halloween!