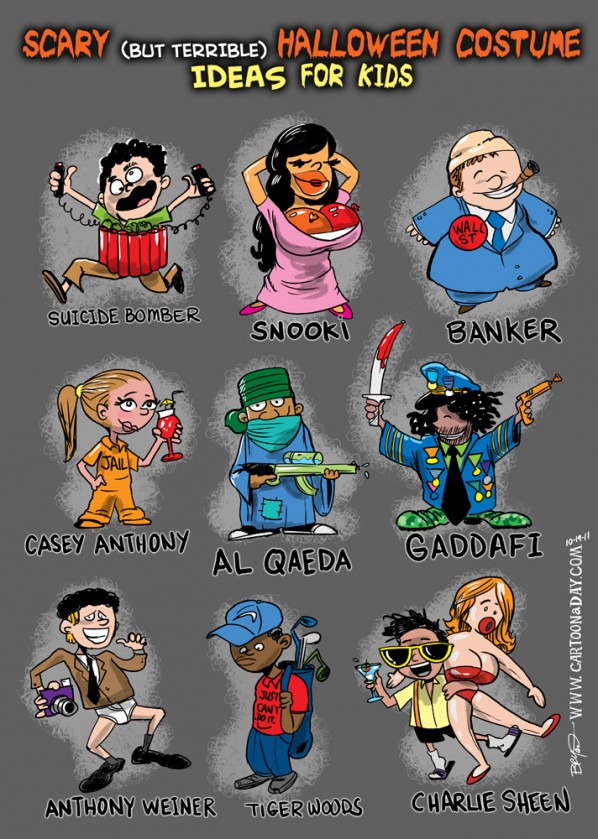 Scary but Terrible Halloween Costume Ideas for Kids
If you haven't started shopping or constructing your kids' Halloween Costumes yet, you'd better get on the ball before you've run out of time. Today's cartoon illustrates what NOT to dress your kids as this Halloween. Many people choose personalities or those in the "news" lately, but any of these are a bad idea, at least for the kiddies.
Suicide Bomber, Snooki, Banker, Casey Anthony, Al Qaeda, Gaddafi, Anthony Weiner, Tiger Woods, Charlie Sheen.
More Cartoons Like This:
Cartoon to illustrate what Halloween costumes NOT to wear this Halloween. Notable news figures are represented as cartons.