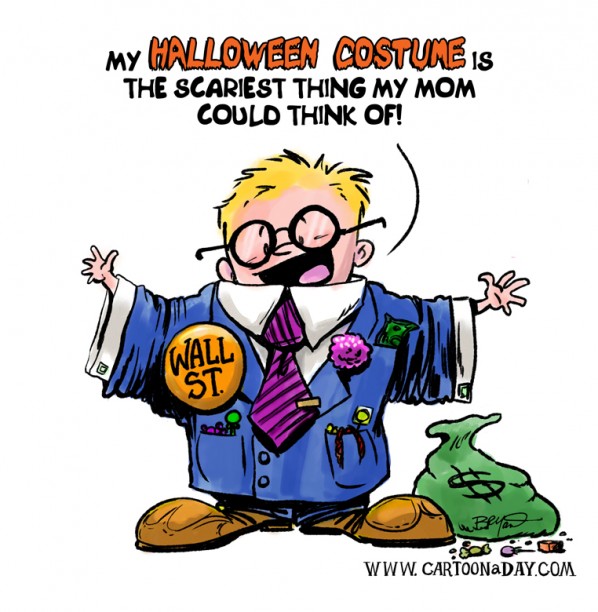 Wall St Halloween Costume-Bankers Are Scary
"My Halloween Costume is the Scariest thing my MOM could think of!"
Halloween is right around the corner. Add this costume to your list of fun and funny costume designs. Easy to make, you just need to add a skinny kid, easy to find in today's economy.
And for my artist friends who ask me often what program I use for coloring, I tell them Photoshop. They prefer Corel Painter, so I did a test in both (see below)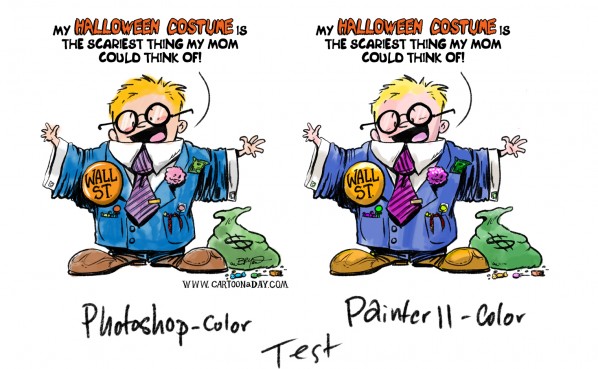 For the final Wall Street Costume Cartoon, I used the Corel Painter test image as a layer in my final art at about 45% because I liked some of the brush strokes and color tone.
More Cartoons Like This:
Cartoon kid dresses up for Halloween as A Wall St Tycoon. This Banker / Investment character is scary to adults.