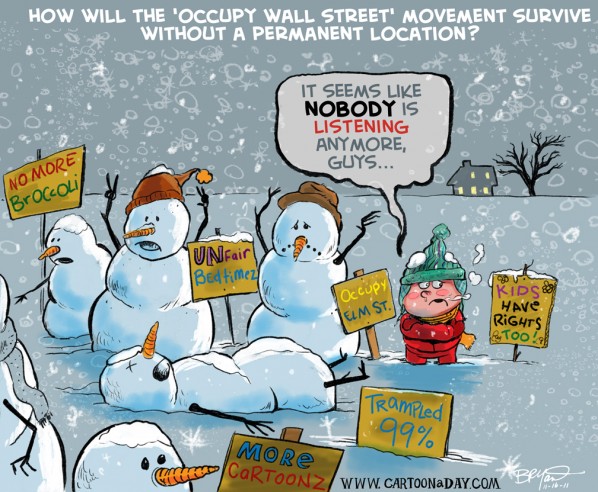 Occupy Wall Street Cartoon Has No Home
How will the 'Occupy Wall Street' movement survive without a permanent location?
"It seems like NOBODY is listening anymore, guys…"
The Wall Street protestors have moved out (or have BEEN MOVED out) of the Brookfield Plaza in New York. Other protests around the country almost simultaneously have closed down as well. Does this spell the beginning of the end for the Occupy Wall Street Movement?
More Cartoons Like This:
Occupy Wall St movement is dying down, and the proof shows even at home. A child talks to protesting snowmen.