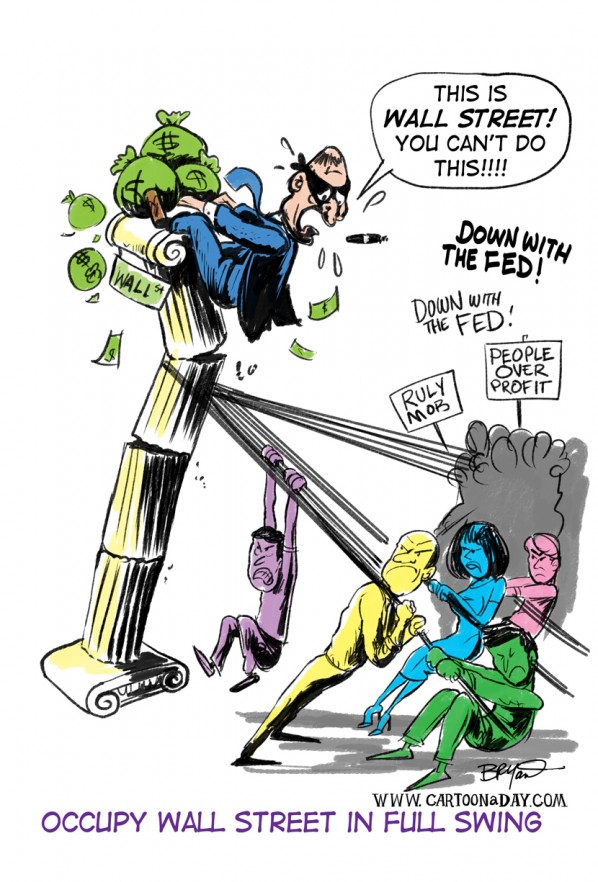 Occupy Wall Street, Occupy America Revolution Cartoon
"This is Wall Street! You Can't Do this!"
The fat Cats on Wall Street are starting to wake up to the fact that the "people" are pissed. The 99% Aren't taking the indignity of the 1% anymore. Wall Street tycoons must either be A). Scrambling to come up with a damage control plan, or B). Have always planned for this day and are just waiting to enact some kind of plan. My bet is the Occupy Wall Street citizens will simply be subdued with a payoff. Or will they?
Occupy Wall Street is in Full Swing – Next Occupy America Revolution
More Cartoons Like This:
Cartoon featuring the takeover and views of Occupy Wall Street. Next comes Occupy America.