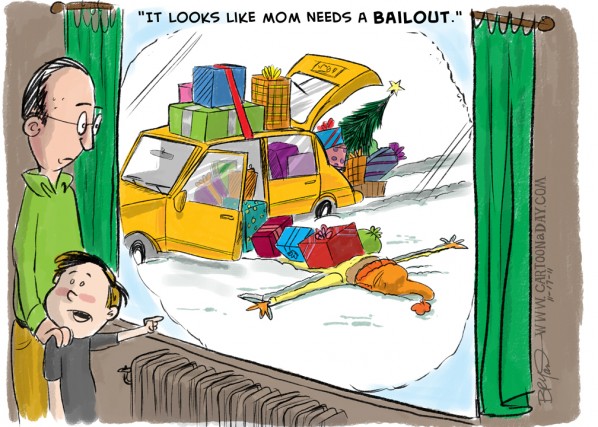 Mom's Holiday Shopping Bailout
"It looks like Mom needs a bailout."
Holiday (Christmas) shopping is here. Everyone is anxiously scanning the local newspaper ads for great discout deals, but most of us are waiting for Black Friday- historically the busiest shopping day of the year. Does bailing out our economy mean spending outside your limits?
More Cartoons Like This:
Dad and son watch from inside the house as Mom arrives home with Holiday presents. Mom is buried under an avalanche of gifts.