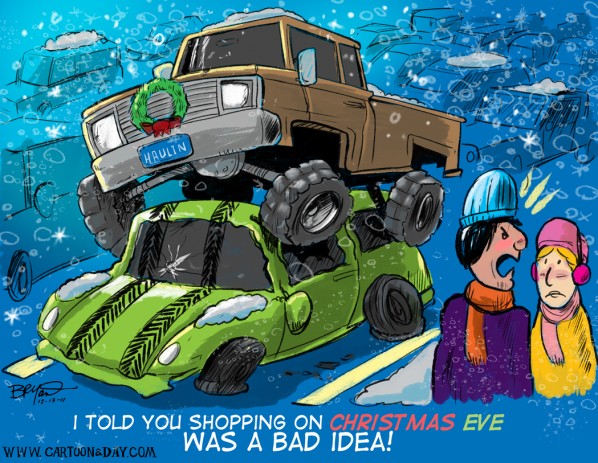 Cartoon Holiday Shopping Nightmare
"I TOLD you shopping on CHRISTMAS EVE was a BAD IDEA!"
It's the Christmas holiday season again and with the gift-giving comes the shopping. I love giving Christmas gifts, but abhor the checkout lines, frenzied shoppers and potential parking nightmares.
More Cartoons Like This:
A cartoon couple are dismayed to discover their car had been crushed in the parking lot while Christmas Shopping. It could be a Volkswagen Bug.