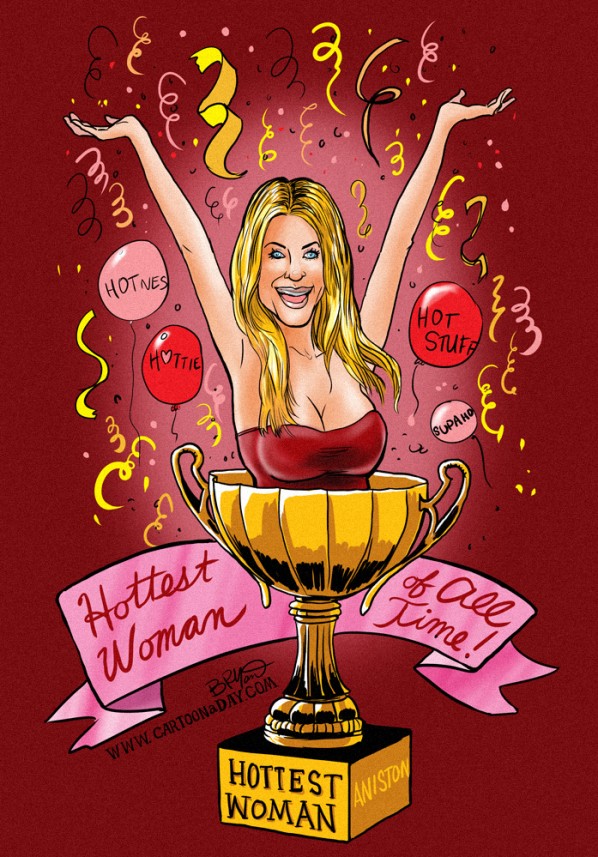 Jennifer Aniston Named Hottest Woman of All Time
Men's Health Magazine has just named the top 100 Hottest Women of All Time. And THE HOTTEST woman of all time (According to MH) is Jennifer Aniston. Congrats, Jennifer. Here's a daily cartoon caricature of Jennifer Aniston in a Trophy Cup. Read the whole story at Men's Health Here.
More Cartoons Like This:
Hottie Jennifer Aniston named Hottest Woman of All Time. Jennifer Aniston from Friends fame sits in a trophy cup.