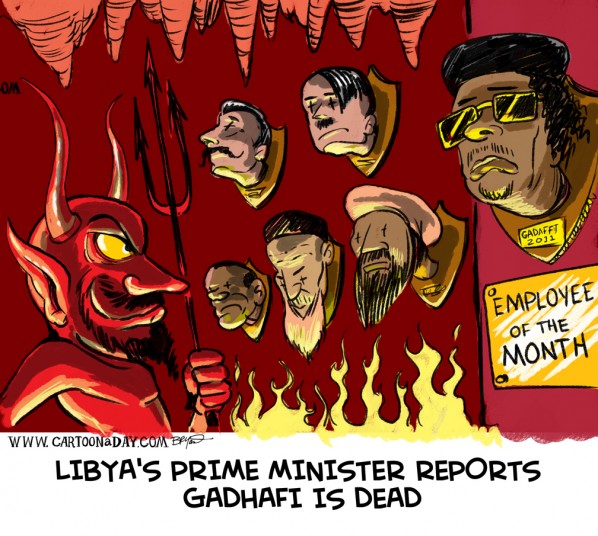 Moammar Gadhafi Dead Cartoon 2011
No matter how you spell it: Gaddafi, Gadhaffi, Ghadafi, Quadhaffi…Libyan Prime Minister declared Moammar Gadhafi Dead today, as in: Finito, Kaput, Killed, 6 Feet Under, Pushing up daisies, and no more among the land of the living.  Let's hope reports of Gadhafi's death aren't exaggerated. I like my news to be accurate.
More Cartoons Like This:
World's best Gadhafi political Cartoon. Well, it's a Gadhafi cartoon anyhow..