ICC Issues Warrant for Gadhafi's Arrest
"The International Criminal Court issues warrant
for Gadhafi's arrest, but may have problems enforcing it."
Today the International Criminal Court issued warrantes for Gadhafi, his Son Seif, and Gadhafi's intelligence officer. The Court wants these men and Gadhafi to be arrested and tried for the killing of innocent civilians during the first bloody 12 days of the uprising in Libya.
As Gadhafi sits deeply entrenched behind his military force, he absolutely denies that the Icc or NATO has any power over him whatsoever.
Life Expectancy for Gadhafi: 1 Week.
Read the Full Story at USA Today Here.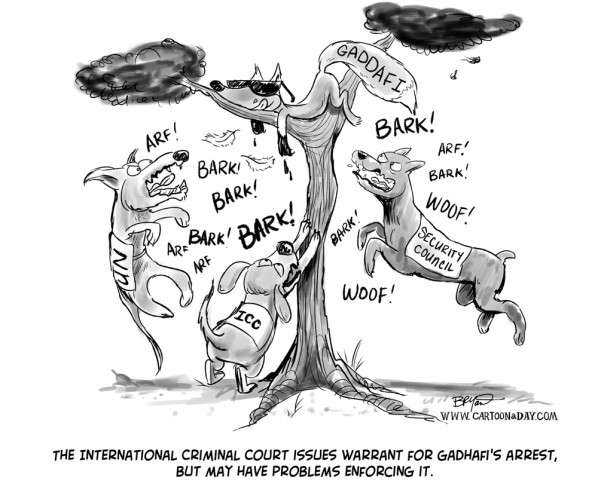 More Cartoons Like This:
Political Cartoon featuring Libya's Gadhafi as a Fox up a tree. The hounds surrounding him are NATO and ICC forces.