Sexy Night Elf Painting-Reclining
…And NOW for something completely different…To honor a World of Warcraft Pastime and my good Friends over at Avalon (and this was a commission used with permission) I painted up this Sexy Night Elf character. She appears to be unwinding after a long day of blood battles. Out the window is Dalaran, if you're at all familiar with the area.
A closeup of some detail.
And A bonus sexy Night Elf Cartoon: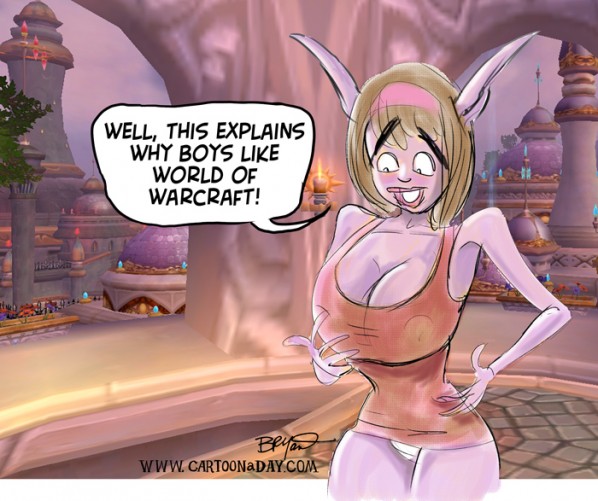 More Cartoons Like This:
Inspiration:

Portrait painting of a night Elf character featured in Warcraft. This sexy night elf relaxes after a hard day.