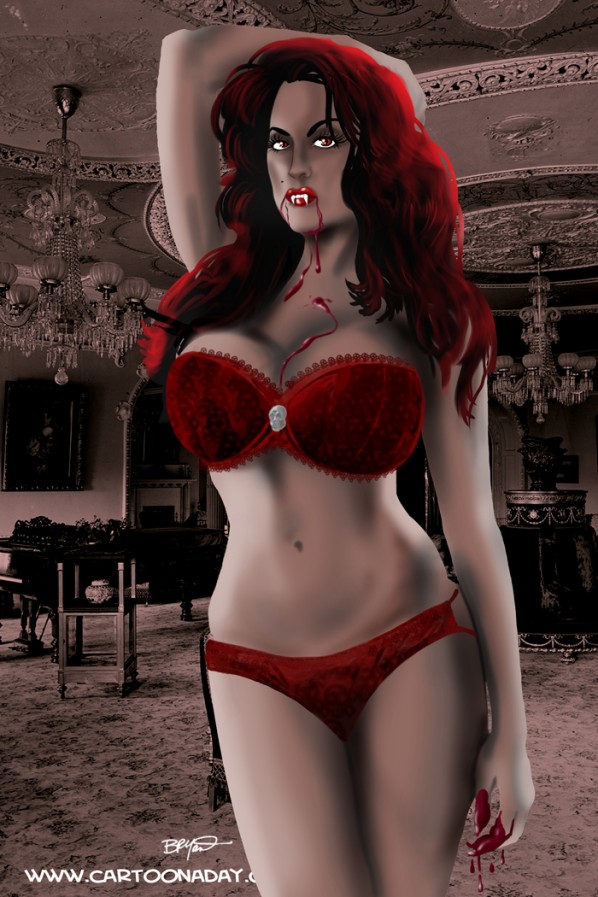 It's all about the Sexy Vampires…
Artists have been drawing and scribbling vampires in their spiral notebooks and on the covers of Trapper Keepers since Jr. High….only NOW they've become fashionable. It seems Hollywood's tastes are circular. Vampires, werewolves and the like come in and out of style faster than my clothes. But having said all that, here's a sexy lingerie  female vampire to fill my artistic quota.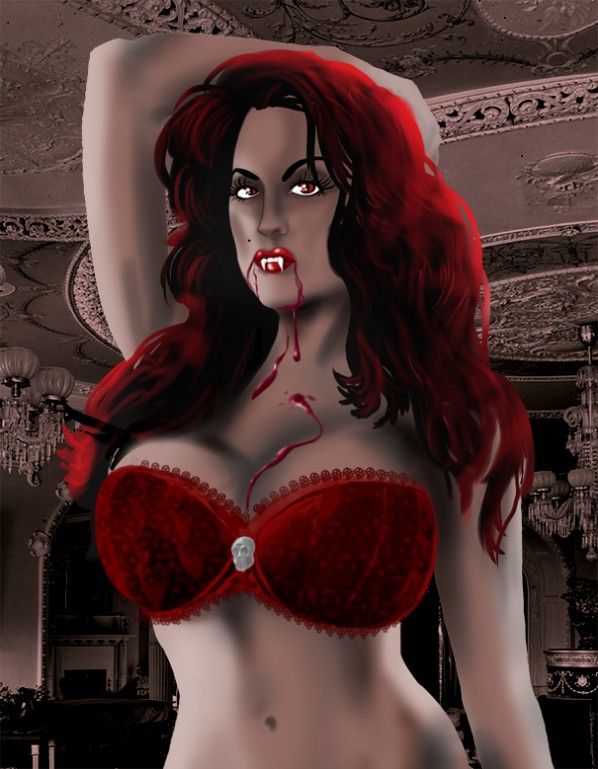 Sexy Red Bra Vampire Closeup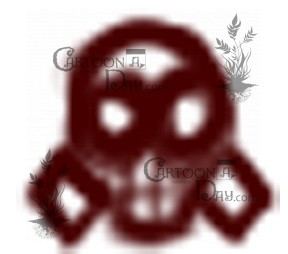 Sexy Red Bra Vampire Closeup: And for the artists out there, here is the 'custom brush' I created in Photoshop to make the lace pattern. (The bra and panty lace is actually this skull brush).
Sexy Red Bra Vampire Closeup (REALLY CLOSE)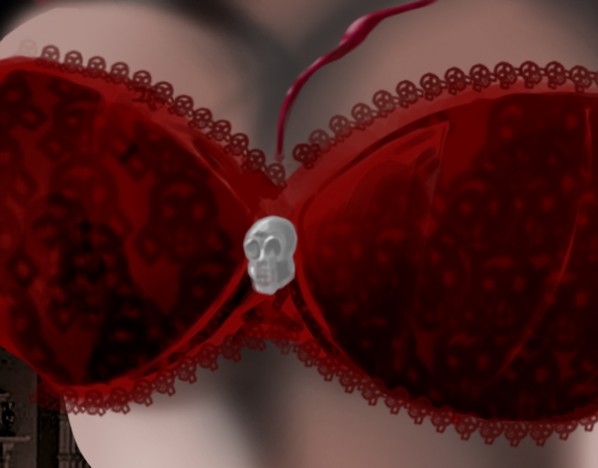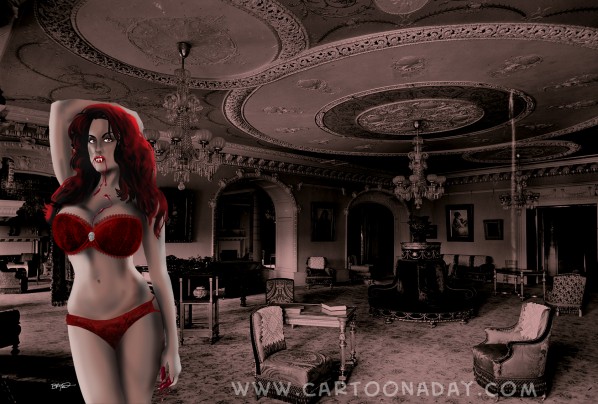 Sexy Red Bra Vampire FREE Desktop Wallpaper Background.
Simply drag this above image to your desktop images folder, or simply RIGHT CLICK and select "SET AS BACKGROUND IMAGE".
Enjoy!
More Cartoons Like This:
Inspiration:

Inspired by sexy, new vampires running around our imaginations