Sexy Cartoon Woman Drawn in Adobe Illustrator-Vector Lines
A client asked for this sexy pinup gal and now doesn't need it. Well that's good news for Cartoon A Day. Royalty free, here's a generic Bombshell pinup gal , perfect for the nose-cone of your fighter jet. Or the bomb bay doors of a B52.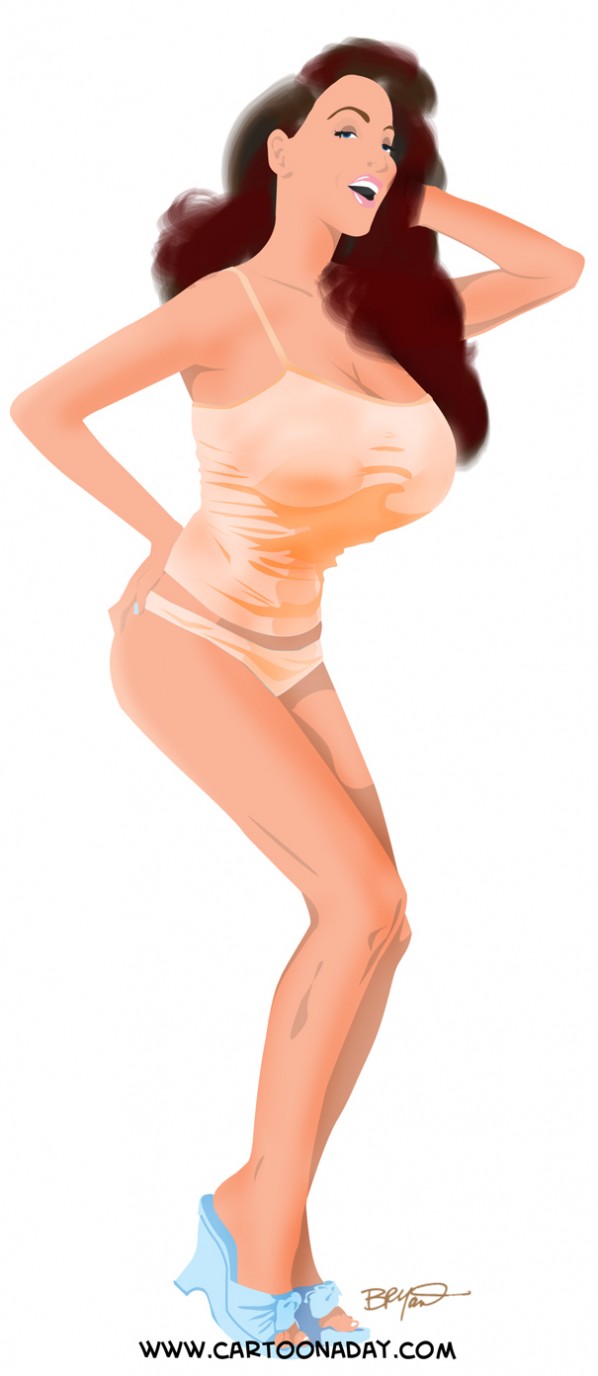 And for the artists out there, this was drawn completely in the New Adobe Illustrator CS5. I'm really digging how it handles brush strokes.
More Cartoons Like This:
A cute and sexy cartoon pinup woman is drawn in a standing pose, clothed. In one image she wears blue, another she wears flesh colored.