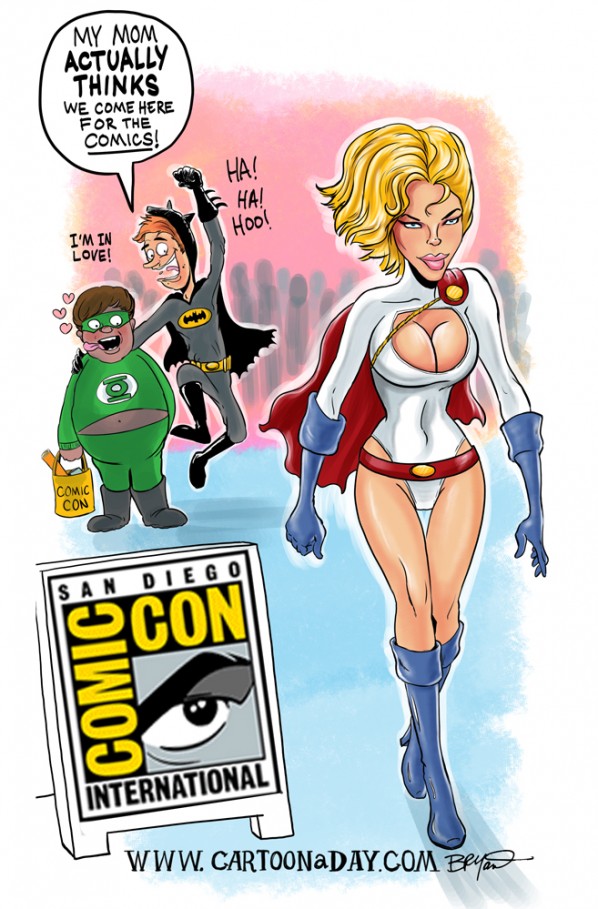 San Diego Comic Con Sexy Power Girl
"My Mom ACTUALLY THINKS we come here for the Comics!"
It's COMIC CON time again in San Diego, the biggest of all such gatherings for comics and cartoon enthusiasts. And as time go by, the demographic leans more and more away from young men towards women who love to play dress-up (Cosplay) and release their inner super heroine. A favorite costume of the bustier females is Power Girl: Cousin of Superman and drawn with one of the most provocative hero costumes of all.
More Cartoons Like This:
Inspiration:

A couple young comic book fans at San Diego Comic Con ogle at the Cosplay Power Girl.