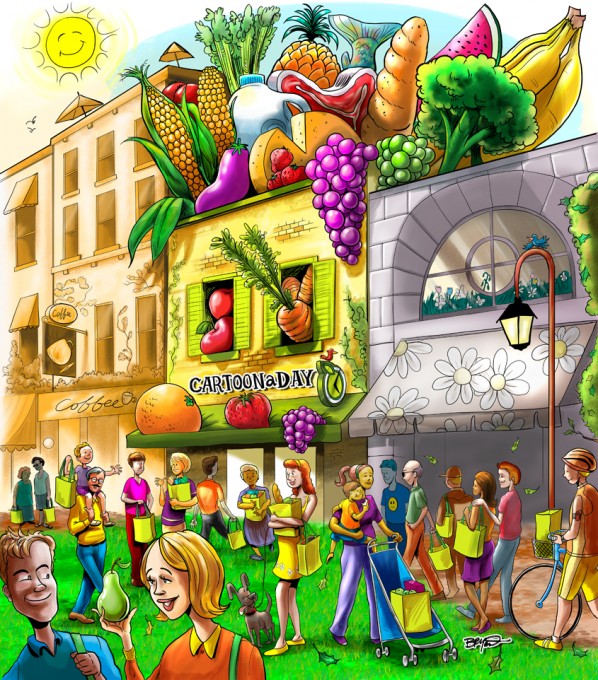 Fresh and Easy Design a Bag Contest
A while back I threw my hat (and my art) into the ring for a regional Fresh & Easy store Design a Bag contest. Today, they released the finalists, of which I'm not one. So for Cartoonaday fans, here's the entry in all its unapproved glory.
More Cartoons Like This:
A losing entry for Fresh & Easy's design a bag contest.