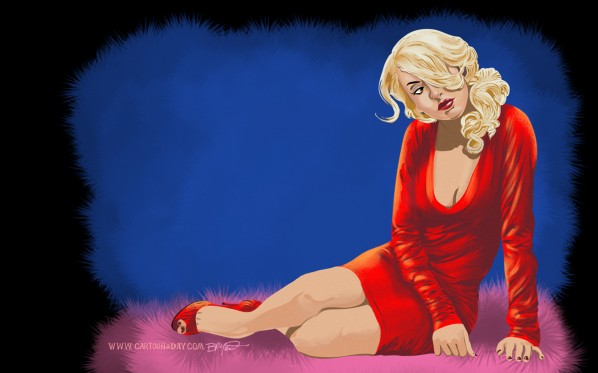 Sexy Reclining Pinup Cartoon
Meh. It's Saturday…I'm tired…I'm posting something completely unrelated to news or pop culture. This model was drawn Illustrator (A vector Program). Illustrator is an extremely power tool in the tight hands. ( Not mine of course).
More Cartoons Like This:
Inspiration:

Pinup art of a sensual blonde laying down on a pink fur rug. She wears a red dress.