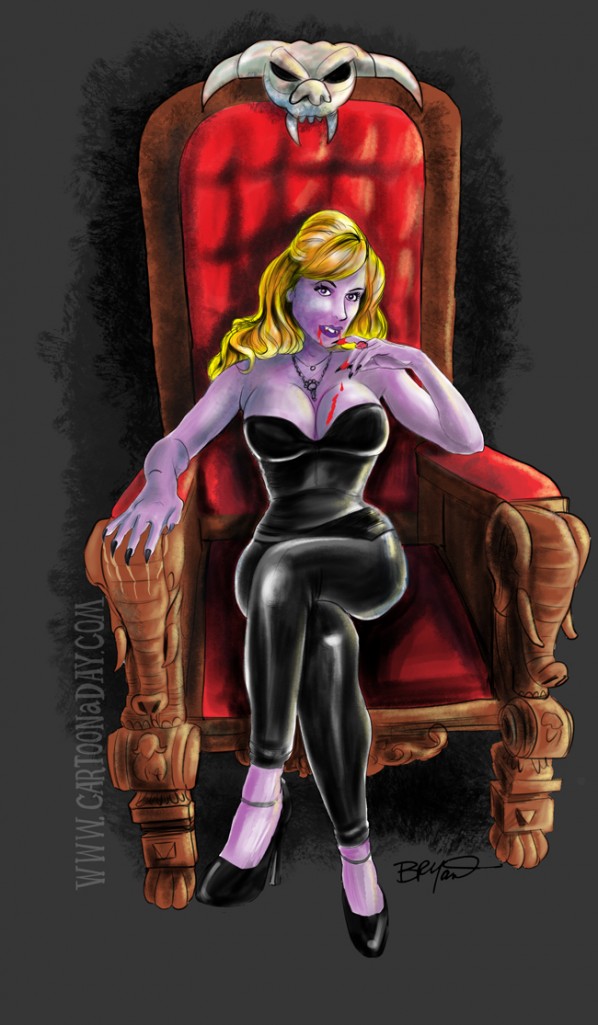 Sexy Female Vampire Sitting in a Chair
Today's daily cartoon is of a sexy, blonde, female vampire sitting in a plush and ornate chair. This was a concept for a client which was ultimately rejected and revised. This digital painting is about 50% done by my standards. I may or may not continue cleaning it up, but I post it here for you to enjoy.
More Cartoons Like This:
Illustration cartoon of a sexy female vampire sitting in a plush, red chair. The chair is ornate and the vampire is a sexy blonde woman.