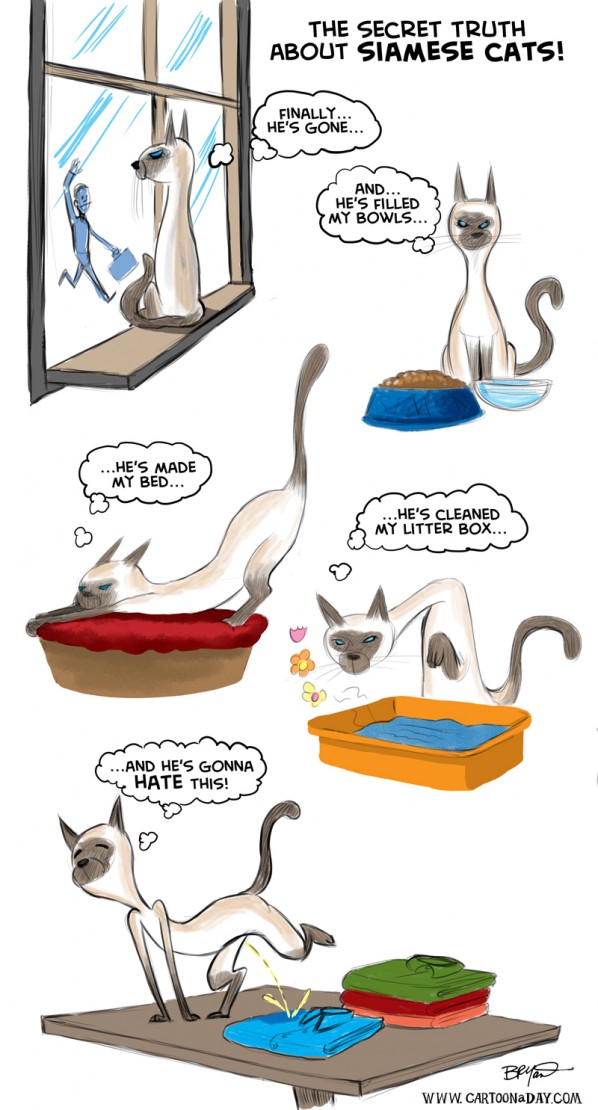 Bad Kitty The Truth About Siamese Cats
Most people are either dog lovers or cat lovers. Today's post is for siamese cat lovers–those who actually love the things they hate about their finicky Siamese Cats. The Siamese Cat, although sleek and beautiful, is a cold and calculated foe.
More Cartoons Like This:
Inspiration:

Funny cartoon poster featuring the crazy antics of a siamese cat. A post for cat lovers.