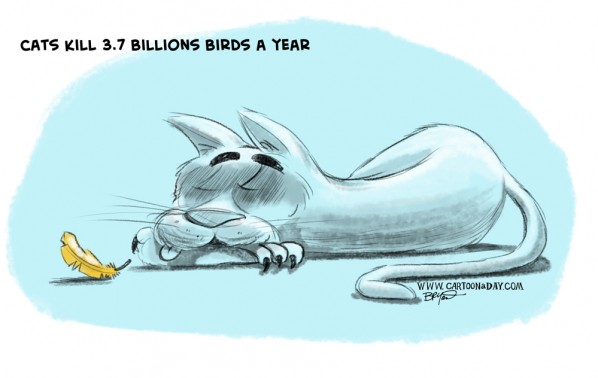 Outdoor Cats can kill up to 3.7 Billion Birds Annually
USA Today reports that domestic outdoor and wild cats can kill between 1.4 billion and 3.7 billion birds a year. Also stated, cats can kill as many as 20.7 billion mammals such as mice, rabbits, etc. Results are part of a 3-year study by the Fish and Wildlife Service to estimate the number of birds killed by predators. About a third of the 800 species of Birds in the U.S are endangered, threatened or in significant decline.
More Cartoons Like This:
A sketch of a satisfied-looking cat after an aviary meal.