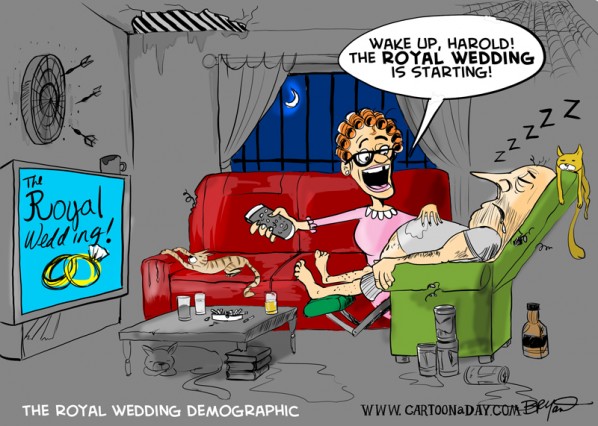 Kate and William Royal Wedding Demographic
"Wake up, Harold! The ROYAL WEDDING is starting!"
Apparently the Royal Wedding between Kate and William is a big deal to some people. I'm guessing the reason for Americans to tune in is because our lives are so ordinary.
More Cartoons Like This:
Inspiration:

A cartoon living room scene with a man and woman watching tv. The Royal Wedding is on and lifts the woman from her dreary life.