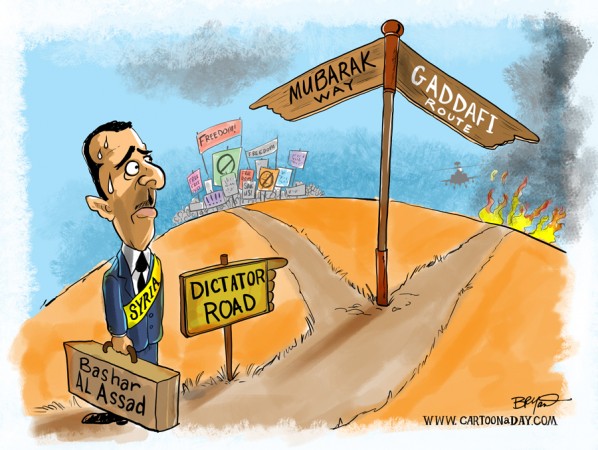 Syrian President Al Assad Must Choose Cartoon
President of Syria Bashar Al Assad is on a similar road as his Middle-Eastern peers. The protesting in Egypt and Libya both began in search of the same conclusion, but have each ended very differently. Al Assad is on the same road, it seems. Now he must choose which road to go down; Mubarak Way or the Gaddafi Route.
And a grayscale version of the Al Assad Political Cartoon: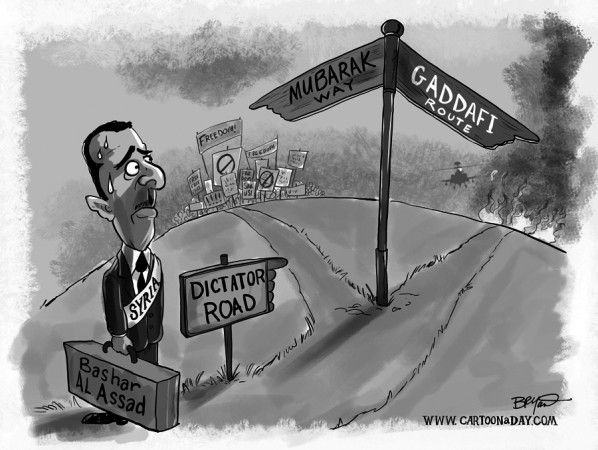 More Cartoons Like This:
Inspiration:

Syrian President Bashar Al Assad is on the same path as other political leaders and dictators in the region. Al Assad must choose his path.