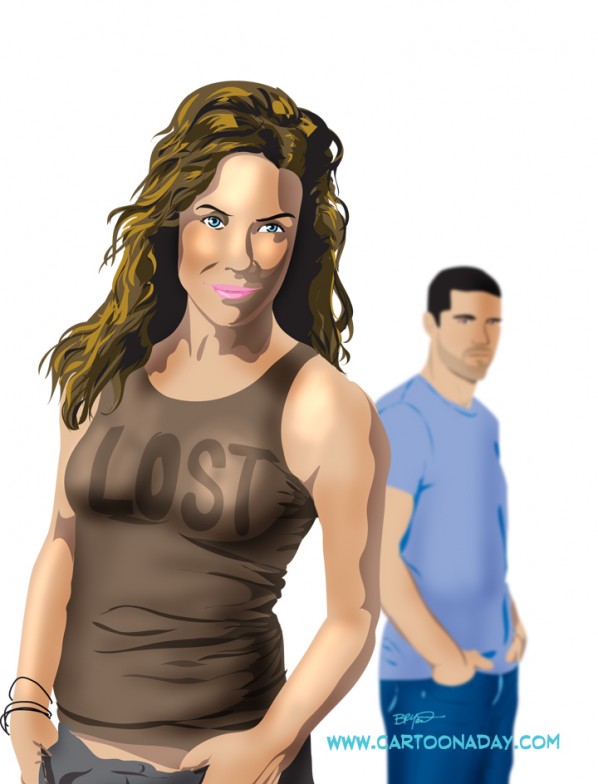 Lost Jack and Kate
Well "LOST" has only one more episode to go. I'll be both sad it's ending and relieved I may actually discover what's been going on all this time. I'll create a few more toons and caricatures for LOST in the next week. But here's a sampling of some sketches and caricatures I've got in to-do- folder.
The above caricature is of Kate and Jack (Evangeline Lilly and Matthew Fox)
Jack Caricature (Matthew Fox) : 60 second Marker sketch
John Locke Caricature (Terry O'Quinn) : 120 second Marker Sketch
Jin Kwon Caricature (Daniel Dae Kim) : 30 second Marker Sketch
More to come so stay tuned!!!!!!!!
-BRYant
More Cartoons Like This:
Caricatures and sketches of a few castmembers of TV's LOST. Some caricatures include Kate, Jack, Locke and more
Inspiration:

Inspired by LOST going off the air and caricature practice