Miss USA of 2010
Wow, talk about gorgeous, her name is FAKIH and she's an Arab-American from Dearborn, Michigan.  This is a super quick cartoon and it really doesn't do her justice. But it's heartening to see (in the beauty pageant world at least) that women with Arabic or Middle Eastern backgrounds are treated equally as everyone else. It helps to be beutiful I suppose. It seems beauty can bridge the cultural and racial chasm that seems to widen with each passing day.
And here's an even quicker doodle, using my left Hand. (I am not left-handed)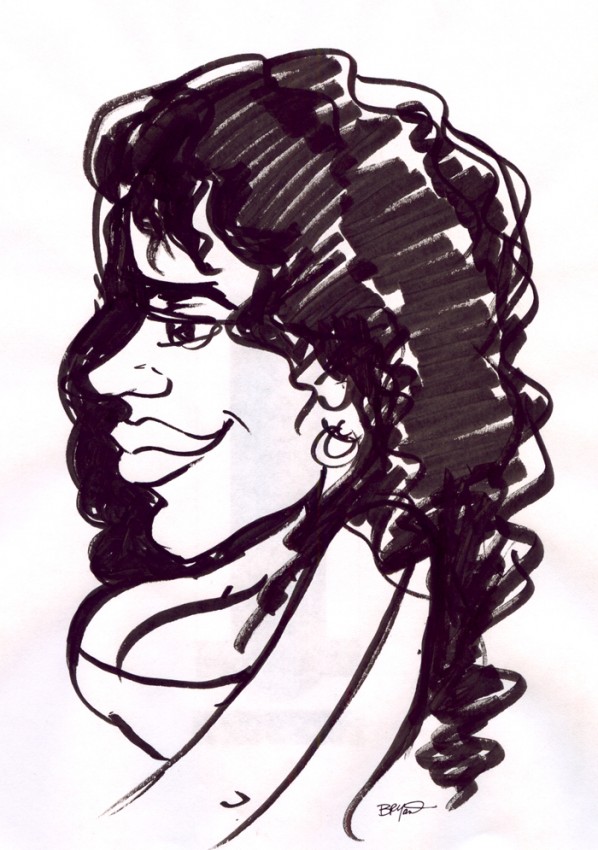 And here's a link to the real thing: http://www.cbc.ca/canada/windsor/story/2010/05/17/michigan-miss-usa-100517.html
More Cartoons Like This:
Cartoon drawing of the new Miss USA 2010. She's seen in a flowing gown and tiara, holding a bouquet of flowers.
Inspiration:

Inspired by obvious beauty, and beauty much deeper.