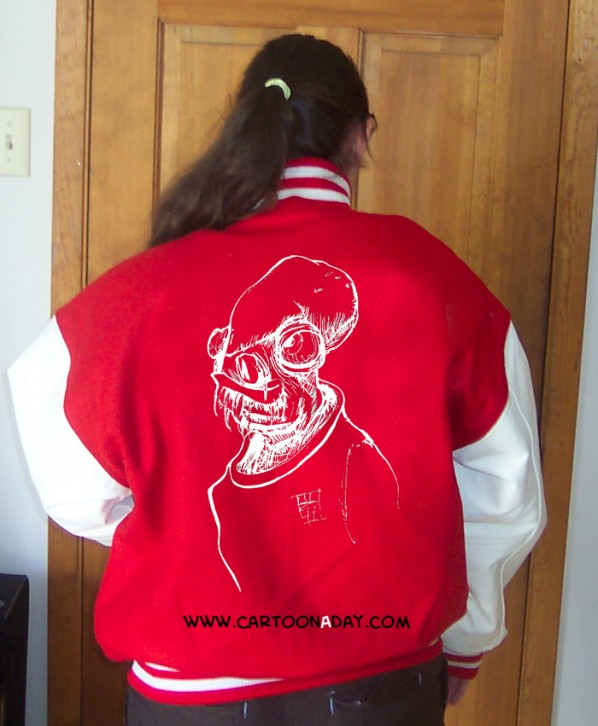 Admiral Ackbar as Ole Miss Mascot, reads the Headlines…
It's a fun, funny but true, story. It seems a few years ago, Ole Miss (University of Mississippi) canned their Mascot because he looked too much like a white land / slave owner stereotype. Funny….UNLV's Runnin' Rebel Looks exactly the same. Anyhow, can we soon expect College Jackets with Star Wars' Admiral Ackbar on them? I highly doubt it, even though the University muckity-mucks said they would listen to the students. You'll never see Admiral Ackbar as anything more than 'Honorary' and no way in hell George Lucas, creator of Star Wars and the Admiral Ackbar character from Return of the Jedi, would allow them to Co-op his creature. Full story on Admiral Ackbar Here. Official (or unofficial) Admiral Ackbar for Ole Miss Mascot Facebook Fanpage here.
Here's the Full illustration of Admiral Ackbar for those who love Star Wars. I may even color him.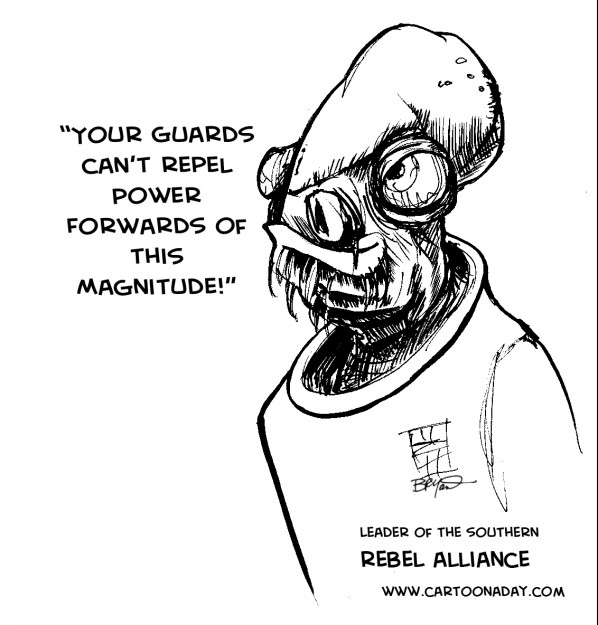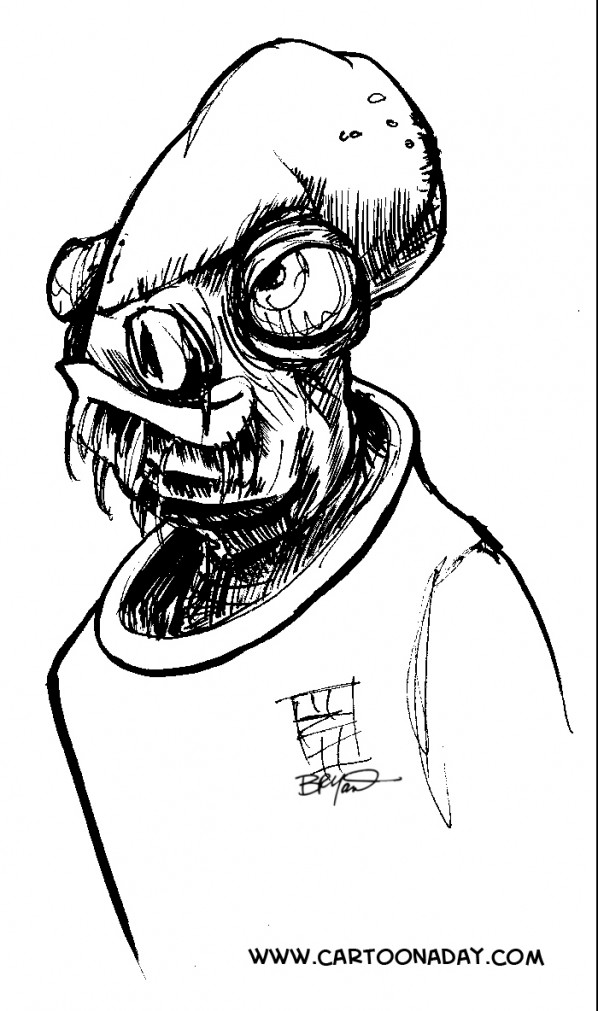 Admiral Ackbar: "Your Guards can't repel Power Forwards of this Magnitude!"
More Cartoons Like This: