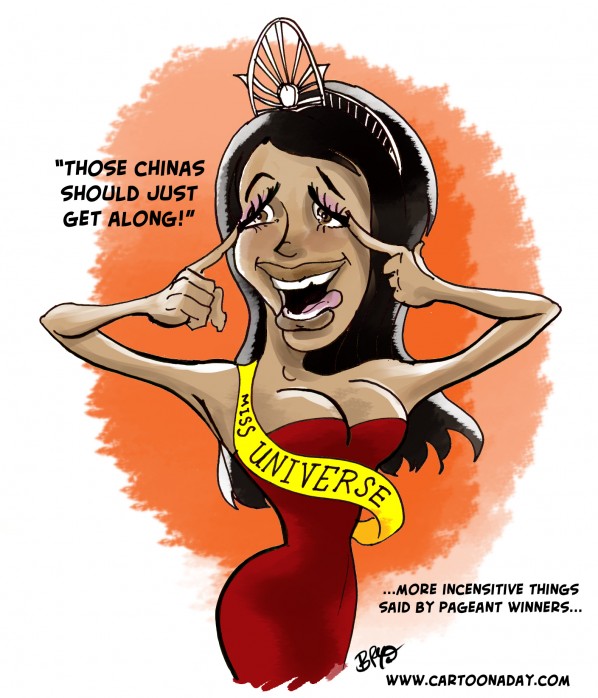 One thing is true, Blundering is Universal.
Recently a former Miss Universe (someone who should know geography) Tweeted, "Tonight I want to ask you to join me in a prayer for peace, that these attacks between the Chinas do not make our situation worse."
I double she was was being blatantly offensive, just dumb. She's since cancelled her Twitter account.
http://abclocal.go.com/kabc/story?section=news/world_news&id=7811395
More Cartoons Like This:
A cartoon of Miss Universe 1996 shows here making a face with her fingers pressed against her eyes. She speaks out about China.