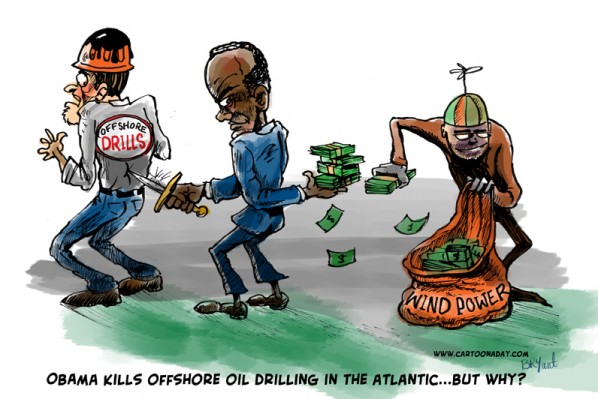 Obama Kills Offshore Drilling in Favor Of Wind Power?
President Obama isn't really stabbing anyone on the back, but they feel as if he is (Big Oil Companies, Oil Workers, and families who depend on Offshore Drilling). The real question, is what's the answer? Wind is nearly a plentiful resource as the sun, but the infrastructure needed is mindboggling. Read the details yourself…
More Cartoons Like This:
A political news cartoon of President Obama holding a knife to the back of an Offshore Drill worker. Money behind him is changing hands.