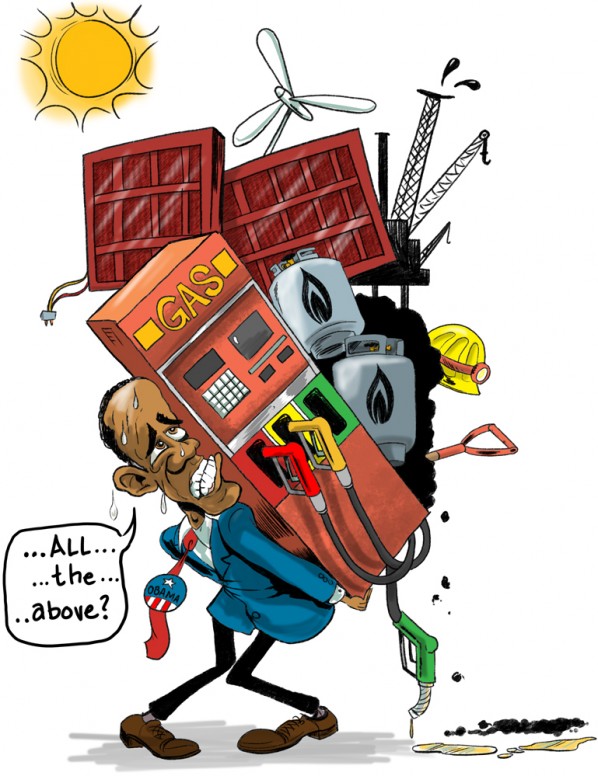 Obama's All of the Above Energy Policy
President Obama has been getting a lot of flak lately about his absence of an Energy policy. Obama gave a speech saying which energy source he supported and said, "All of the Above". Rather than having a clear energy policy, It seems just business as usual.
More Cartoons Like This:
A funny political cartoon of President Obama with all the elements of our Nation's Energy on his back.