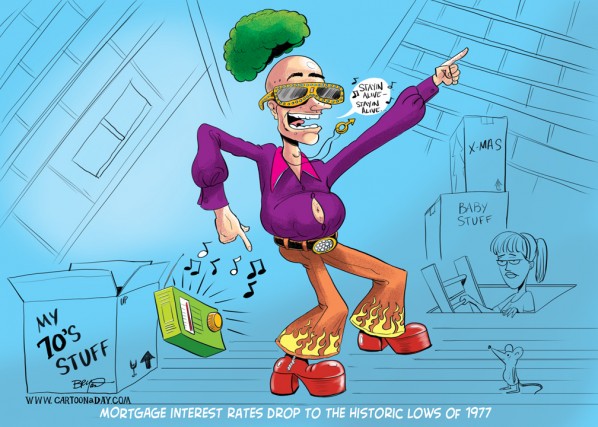 Cartoon Interest Rates Hit Historic Lows
Americans are enjoying the lowest interest rates since 1977.Current mortgage interest rates are idling at 5.8%, down from the record high of 9.1% in 2007. Seems like another sign the economy is turning around.
This happy homeowner dances a jig in his attic to the tune of "Staying Alive' while costumed in his moth-balled 70's clothes. Mrs. Homeowner watches in silence. The cartoon dancer wears platform shoes, bell-bottom pants and an afro wig.
-according to yesterday's USA Today article here.
More Cartoons Like This:
MORTGAGE interest rates drop to the historic lows of 1977. A man dances in his attic with his 70's outfit.