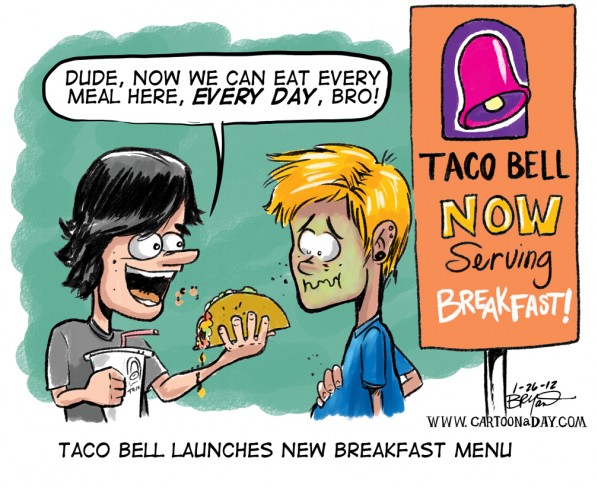 Cartoon Taco Bell Breakfast Menu
Fast food chain Taco Bell announces the launching of a new Breakfast menu in western states. Apparently Taco Bell is racing to catch up to the fast food breakfast market with a typical breakfast burrito and more. I really enjoy Taco Bell, but once a month only.
Remember, all good things in moderation: Even Taco Bell.
More Cartoons Like This:
Taco Bell fast food chain launches new breakfast menu. Cartoon emo kids discuss eating Taco Bell every meal.